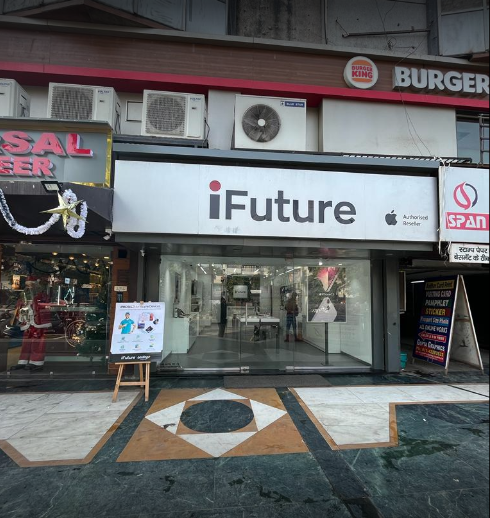 Apple Store Near Laxmi Bai College, New Delhi
Apple Authorised iPhone Store Near Laxmi Bai College, New Delhi
In-Store Apple Product Categories
List of Apple Brand Products that We Have in our Ashok Vihar Store for In-store Purchase & Buy Online & Pickup in-store Purchase
View Directions from Laxmi Bai College to iFuture Apple Store Authorised Reseller
Store Address and Info
Check out our online store.
Visit our online shop to order Apple Ipads, Macbooks, iPhones, Apple Watches and more at ifuture.
FAQs About Apple Store & Products Near by Laxmi Bai College, Delhi
How to reach ifuture Apple Store from Laxmi Bai College, Delhi?

From Laxmi Bai College, ifuture Apple Store can be found by the following address: Shop No-5&6, Plot No-39, Deep Market Complex, Ashok Vihar 2 — 110052

Click for Map Directions to the Store
What are the various mode of payment accepted here ?

You can make payment Via Cash, Visa Card, Master Card, Debit Cards, Credit Card, NEFT, IMPS, RTGS, G Pay, PhonePe, Paytm, UPI.
What are its hours of operation ?

iFuture Authorised Apple Store is functional on

Monday:- 11:00 Am – 9:00 Pm
Tuesday:- 11:00 Am – 9:00 Pm
Wednesday:- 11:00 Am – 9:00 Pm
Thursday:- 11:00 Am – 9:00 Pm
Friday:- 11:00 Am – 9:00 Pm
Saturday:- 11:00 Am – 9:00 Pm
Sunday:- 11:00 Am – 9:00 Pm
iFuture Stores in Haryana & Delhi
Buy Latest Apple iPhone
In Store Latest Apple Watch